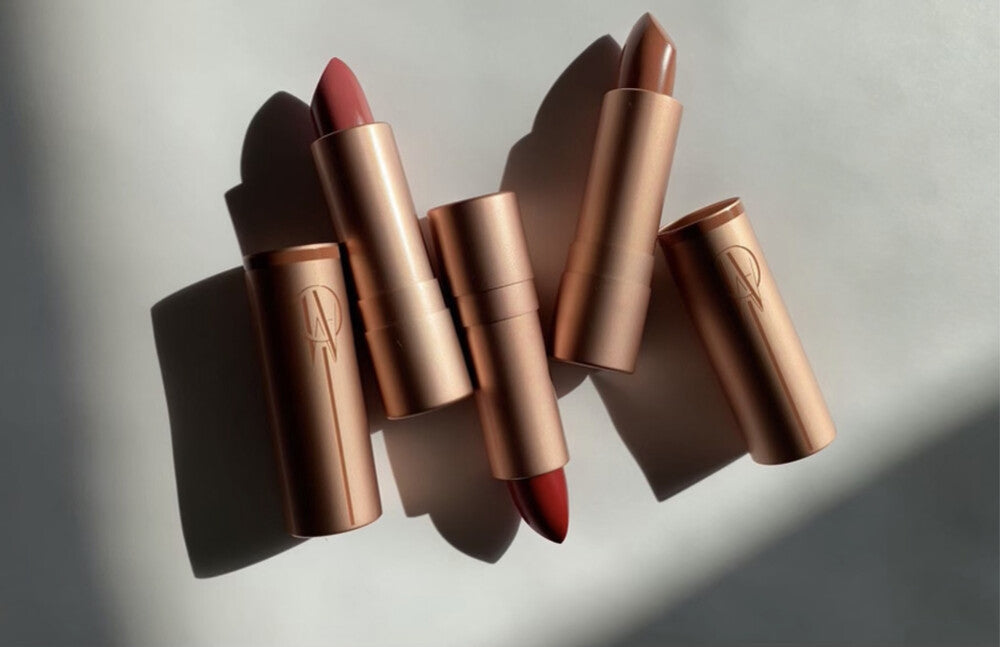 Summer is dry and hot but your lips can stay hydrated and luscious with our vegan, cruelty free lip shades. Anna Marti Cosmetics uses natural ingredients in all lip products giving a natural, lightweight feel that keeps you looking flawless. Use coupon code SUMMER20 for 20% OFF to try a new shade of summer!
Wear our shades with confidence from peachy nude to perfect blush pink to our bright true red, noor. Glam up your look and style with AMC lip products!
Our formula is created in the USA from a blend of premium oils and candelilla & carnauba waxes that give the lipstick a lightweight velvety texture that lays down full coverage in just one swipe. The moisture is sealed within the lips with vitamin E to prevent drying and cracking which also gives the lipstick the no-shine velvet-matte finish that flawlessly glides on your lips. Look fabulous this summer with AMC lipsticks, lip liners and lip gloss.