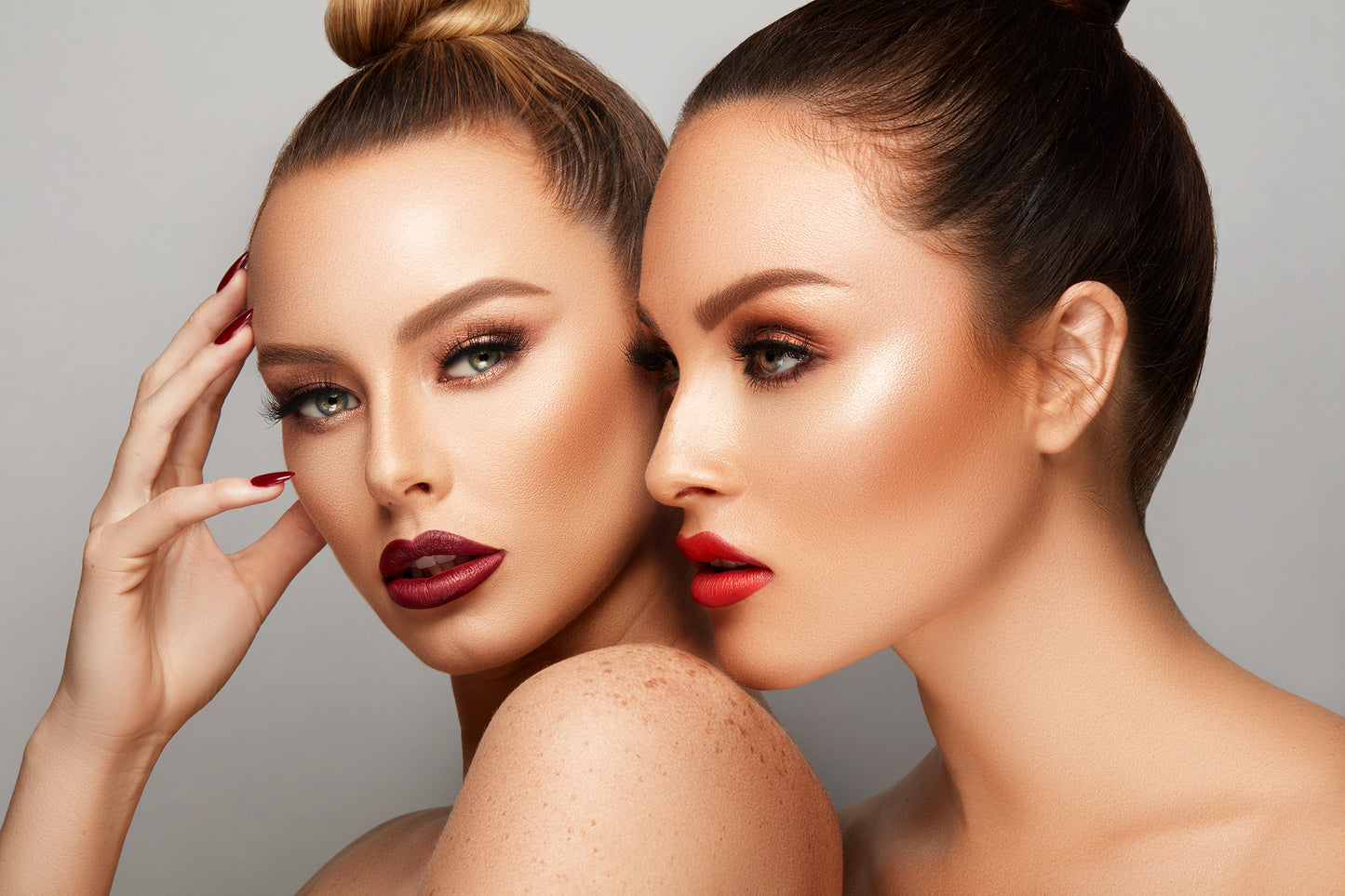 Anna Marti Cosmetics is an established luxury cosmetics line, specializing in natural, high-pigment, cruelty-free products. The brand has become a go-to for bloggers top lip essentials and eyelashes, all of which are non-toxic, vegan, hypoallergenic, and always on-trend. Several top bloggers have noticed the quality of her products and recommend it to all beauty lovers.
Check out the latest features in 2021:
1) Voyage LA
Voyage LA's mission is to build a platform that fosters collaboration and support for small businesses, independent artists and entrepreneurs, local institutions and those that make Los Angeles interesting. They want to change the way people spend their money – rather than spending it with the big, cookie-cutter corporations they want consumers to spend their money with the independent, creative, local entrepreneurs, small businesses and artists. Anna Marti was choosen to be featured during the launch of the new lip line. They loved how everything was vegan and cruelty free while also being manufactured locally in Los Angeles.
2) Daily Mom
Daily Mom is a parent portal for women who are looking for information and education. It's a combination of favorite blogs, Pinterest boards, parenting websites, how-to posts, product features and the best fashion magazines all packaged neatly into short easy to read posts with gorgeous photographs. Anna Marti Cosmetics was featured in the holiday gift guide. Busy moms love her products because it gives them a piece of mind they are using non-toxic, vegan, and hypoallergenic ingredients.
3) Style on Main
Greta is a west coast native now living in the Midwest. Her personal take on beauty and fashion is to work with what you've got. Size is just a number, and it's gonna vary from brand to brand. If you feel comfortable in your own skin, flattering fit and fashion will follow. Anna Marti Cosmetics seeks to establish itself as a luxury makeup brand that uses non-toxic, vegan, hypoallergenic ingredients. Our bundle was featured as a go to holiday gift for fashion and beauty lovers.
4) Starry Constellation Magazine
Lisa Steinberg is Editor-in-Chief for Starry Constellation Magazine. She established the online entertainment source in 2003, which features celebrity interviews, TV show recaps, movie reviews and much more. The magazine choose to feature our elegant bundle as a top holiday must buy for your loved one.
5) VegNews
Launched in 2000, VegNews is the largest vegan media brand in the world. Reaching more than 3.6 million people each month across its print, digital, and social platforms, VegNews is beloved by readers and has won nearly every major award in the industry. The country's best-selling plant-based magazine, every issue of VegNews is packed with today's best vegan lifestyle content from food and fashion to travel, celebrity interviews, and beauty. Our products were featured in their holiday gift guide because of our delicious vegan ingredients.
6) Medium - Tony Bowles
Tony Bowles is one of the youngest sought out journalists in the media world. He focuses on lifestyle, travel, entertainment, food and more! Anna Marti Cosmetics was chosen to be featured in his perfect stocking stuffers guide for Christmas 2021
7) Scrubs Magazine
Scrubs Magazine is the best place to find tips and resources for nurses. Whether you're a doctor, student, veterinarian, dentist, or on your way to earning your license get the latest news and information to best products and reviews. Anna Marti Cosmetics is the go-to lip product for busy healthcare professionals. They know the importance of using non-toxic, vegan, and hypoallergenic ingredients.
8) Urban Milan
Urban Milan has been the go-to site for influential event, dining and film, fashion and travel coverage since 2008. Urban Milan continues to serve as the social blueprint for thousands of readers each month. Urban Milan featured Anna Marti Cosmetics in their 2021 Gift Guide. It is a must have accessory when experience downtown night life! Must look stunning and beautiful!
9) San Diego Family Magazine
San Diego Family Magazine is a free publication reaching 175,000 parents each month. It is distributed at Albertsons Supermarkets. It has been San Diego County's best parenting resource since 1982. Their mission is to enhance the quality of life for San Diego County families by providing information and resources that support the importance and pleasure of parenting which is why Anna Marti Cosmetics was featured in "Best Gifts for Mom". AMC gives moms the break they deserve and allows them to pamper themselves with non-toxic, vegan, and hypoallergenic ingredients.
10) Really Riley – Podcast (Hot 99.5)
Riley is a spicy Puerto Rican lady originally from Tampa, Florida. She grew up listening to Top 40 music on 93.3 FLZ. It was there that she first developed her passion for radio. Now she has her own show where she shares top guides on recipes, beauty tips, news and more. She loved AMC beauty bundles and wanted to feature them in her gift guide for 2021.
11) Garlic Wars & Adventures of a Nurse
Carla start Adventures of a Nurse to help people because it has always been her passion and Nicole started Garlic Wars because she had a passion for natural recipes that taste great. Anna Marti Cosmetics was featured in her holiday gift guide for busy professionals. She always aims to recommend the best of the best which is why Anna Marti Cosmetics was chosen for a feature.
12) Sarah Scoop
Sarah is the creator of SarahScoop.com, designed to give everyone the scoop on all of their favorite things! Sarah fell in love with the quality of AMC products that she wanted to feature them in her holiday gift guide. She loved the ingredients and all natural feeling after application.
13) SPY
Spy is a discovery and reviews platform, connecting you with the latest tech, style, smart gadgets, and health and grooming staples you can't find elsewhere. They are passionate about products and discerning when it comes to our recommendations. They know you work hard for your money, and we want to help you spend it wisely which is why they choose Anna Marti Cosmetics to be featured in their holiday gift guide. Top quality product with amazing natural ingredients at an affordable price.