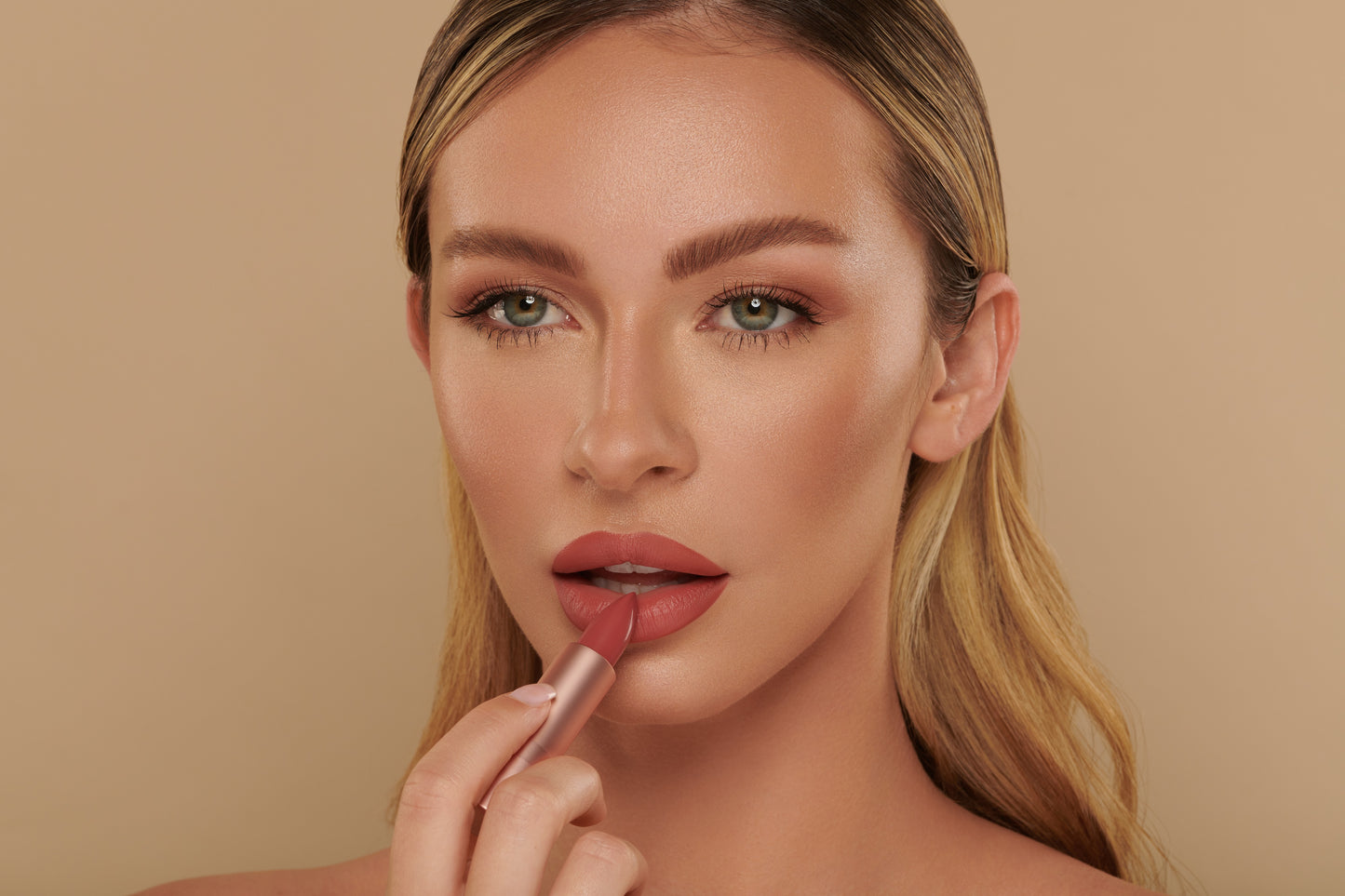 If Valentine's Day was a person, how would you describe them?
We think beauty comes from within, however there is this magical feeling of confidence that happens when you put on your favorite shade of red lipstick. I think by adding a little bit of spice to your date night makeup could make you feel like a star. Makeup and using the right products can enhance your features within seconds.
Let's dive right in and see how makeup can change your appearance and mood. My personal favorite is to focus on the eyes or the lips. Can you smile with your eyes? Yes you can! Add a luster shine shimmer on your eyelids by using a brown toupee color eyeshadow on your lash line and then smudge the lines using a small fluffy brush. Curl your lashes and add your favorite mascara. Now the icing on the cake, if you choose a cat eye look, try our Caliente mink eyelash that is loved by Celebrities and Makeup Artists. Cut about 1inch off this pair from the outer corner of the lash strip. It should look like a corner lash. Using our best seller waterproof quick dry lash glue, apply a thin layer on to the lash strip. Carefully place the lash on the outer corner of the eye and gently press it on to your lash line. An instant sexy cat eye look is complete.
My heart flutters with a perfect velvet lip look. I have so many to choose from. My love for ROSÈALLDAY lip liner is astounding, this color is so rich and has a mauve undertone. Contour your lips with this lip liner half full, and leave the middle of your lip blank. By adding a dab of Posh Pink Velvet lipstick in a middle of your lips, it will create magical pouty lips. Try adding a touch of Pink Pearls lip gloss on the apples of your cheeks for a creamy pastel pink blush look! Wow you will be the talk of the night. To see our tutorials for how to create this beautiful makeup looks, check us out on Facebook, Instagram, TikTok and Pinterest. We share many tips and how to choose the right shade for you. You are your own creation so make your statement. We know that you have a choice, and by choosing us we are so thankful for you. AMC EMPOWERS ANYONE WHO WANTS IT!!