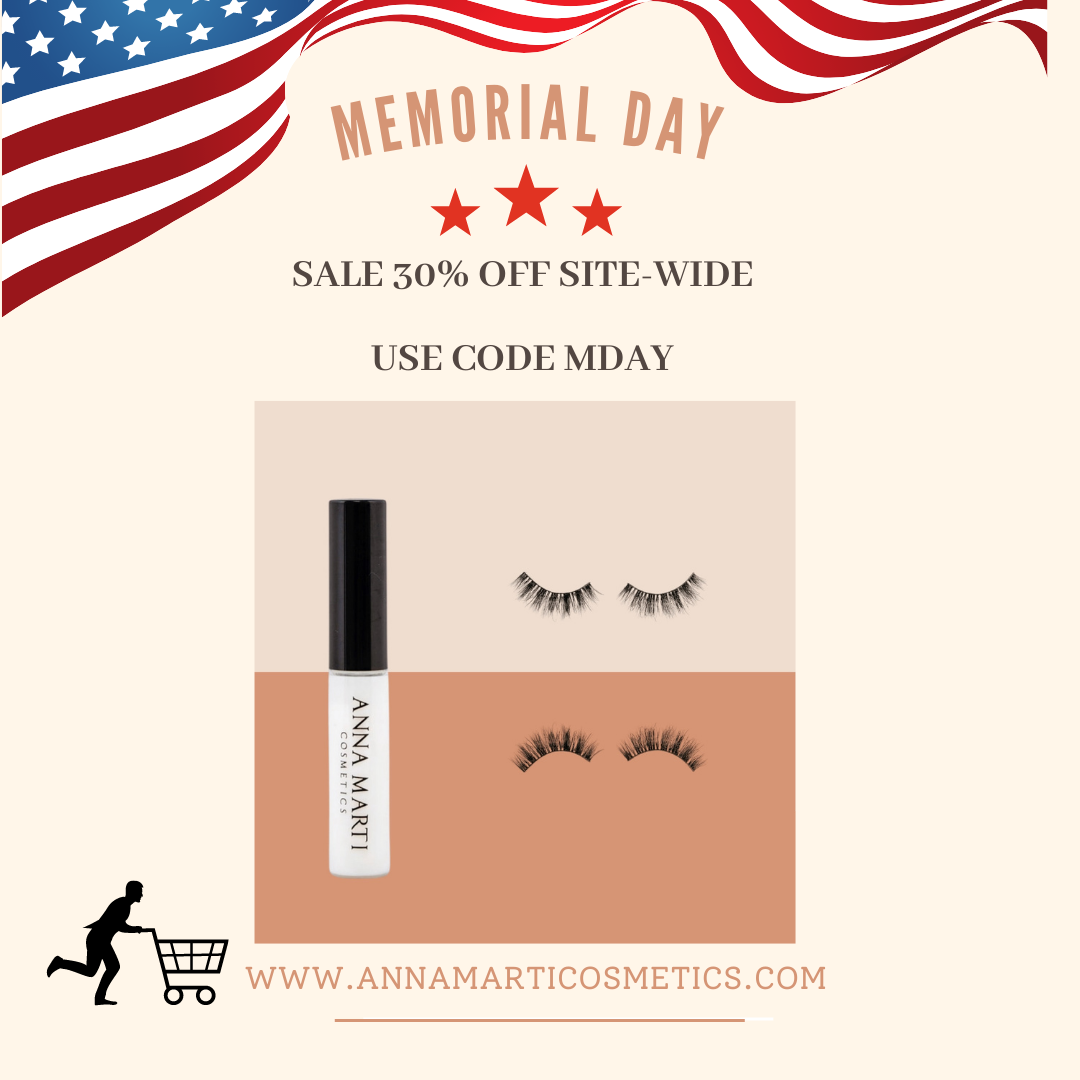 Memorial day weekend would not be complete without big sales and for a limited time AMC is giving 30% off your entire order by using coupon code MDAY30 to help you look glamourous this weekend. Anna Marti Cosmetics 3D mink lashes are unique and made from 100% Siberian Mink that is collected during natural shedding season. All of our lashes are handmade to make you feel like a million dollars. Wear one of our 3 unique styles to amplify your eyes from shy to Caliente.
Happy Memorial Day Weekend!!
We are celebrating the unofficial kick off to summer this weekend & honoring those who gave it their all so that we can live freely in this country. Being a strong supporter of my home country, Armenia, during its cultural difficulties and turmoil, I truly feel grateful and blessed to live in the land of the free because of the people who keep us safe. We could never say thank you enough to them, their families, & those who felt their loss close to home, but honoring this day is a step in that direction. I hope we all enjoy this Memorial Day weekend feeling grateful for all the amazing things we can do.